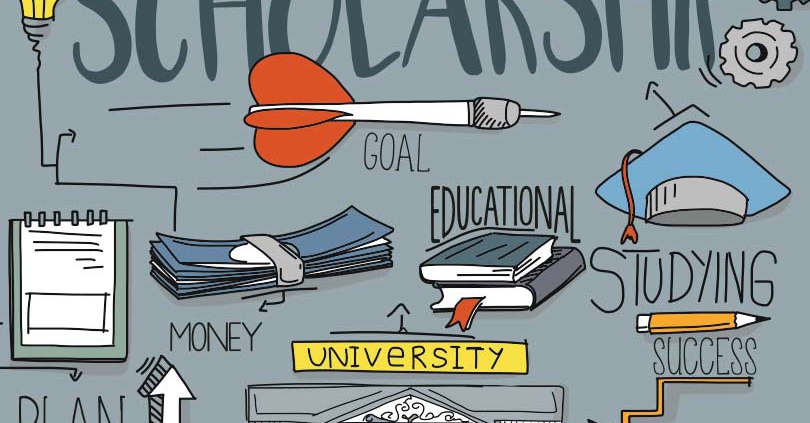 Co-ops Support Future Leaders
Electric co-ops fund college scholarships, youth programs
By Sarah Smith
Colorado's electric cooperatives have awarded more than $2,209,250 in scholarships to 1,637 students over the past five years*. That means hundreds of students have been able to attend college and/or trade school, thanks to the support of their local electric cooperative.
Each of the state's 22 distribution co-ops provide this support to students in its own way. Some offer a unique set of scholarships, including scholarships provided by power suppliers Basin Electric Power Cooperative and Tri-State Generation and Transmission, as well as scholarships in honor of previous managers and board members. Vocational and technical school scholarships are offered, including opportunities for electric lineworkers. The overall goal is to give students in their co-op territory, regardless of background or finances, a chance at continuing their education after high school.
Each co-op funds its scholarships a little differently, although none of the funding comes from electric rates paid by consumer-members. Most of the funds come from unclaimed capital credits, which must be turned over to the state if they are not used by the co-op for specific purposes. In some cases, co-op board members contribute their own money to fund the co-op's scholarships. The Basin Electric and Tri-State scholarships are provided by those power suppliers.
Each scholarship recipient through the years have been deserving of the recognition and support. A few students have a lasting impression on their local electric co-op with their stories. These individuals were not only qualified but also led as examples for their peers and future applicants.
Dean VanWinkle of Fruita eats, sleeps and breathes cattle ranching. It's in his blood, passed down from five generations before him. The treatment of the livestock his family raises, while also sustaining the land to provide a nutritional product, is top-of-mind. With that responsibility also comes the importance of higher education to gain more knowledge and understanding about every facet of running and operating his family's business — which is also their livelihood.
Grand Valley Power Association awarded VanWinkle the GVP scholarship in 2017. He stood out to the scholarship selection committee, which is made up of a group of educators appointed by the board of directors, for his deep passion for cattle ranching and agriculture business and his vast leadership roles.
Notably, he was the 4-H district president and on the state officer team, where he mentored 4-H members to become the next generation of leaders. From a young age, VanWinkle learned the importance of raising and caring for animals and gained a great sense of leadership and responsibility. As a multigenerational rancher in the Grand Valley area, his drive and his dedication to the Western Slope hit home with GVP's committee.
After graduating from high school, VanWinkle attended Fort Scott Community College and then transferred to Kansas State University. After college, he plans to return to the family ranch to work alongside his parents, Howard and Janie. He is also committed to staying involved with local organizations and associations.
"It is very important to support the communities that have helped me along the way," VanWinkle said. "The scholarship from GVP allowed me to attend college and focus on gaining new knowledge while seeing different operations and strategies of operation. These scholarship programs are vital and sometimes underappreciated. I was extremely fortunate to receive several scholarships from the community and I am extremely thankful for the organizations that make them available."
San Miguel Power Association is another cooperative to have remarkable scholarship recipients who encompass the overall goal of the program while expressing individuality and leadership in new ways.
Former recipient Elizabeth "Beth" Williams was awarded the 2018 SMPA Ouray High School scholarship. Following the recognition, Williams attended a summer internship at the Rodham Institute and George Washington School of Medicine, where she worked with underprivileged patients and assisted the doctors as a Spanish translator. Her internship was designed to focus on health care and social change.
During her six-week program, Williams also gained a unique perspective about the health care system. This opportunity broadened her horizons and opened the possibility to study in other parts of the country.
Alex Shelley, SMPA's communications executive, also reflected on a scholarship recipient from last year: Kyra Maxfield. Maxfield received the 2020 Silverton High School vocational scholarship for her strong drive to work in the veterinary field. SMPA's scholarship helped place her in a college that could advance her goals and provide the support she needed on an individual basis.
"Our youth engagement programs are very important to us," Shelley said. "These young people are future members, and their goals and attitudes give us a glimpse at what the future of our business and industry will hold. Plus, their enthusiasm is catchy!"
Scholarships are an important way that Colorado's electric cooperatives support the community.
Another significant way co-ops strengthen and build up young people is through educational programs.
Support for the Washington D.C. Youth Tour, Cooperative Youth Leadership Camp, the Colorado State Fair Junior Livestock Sale, local county fairs and safety programs are other ways that co-ops educate and provide opportunities for students. Unfortunately, gathering and travel restrictions due to COVID-19 postponed some of these beneficial programs, but CREA and its electric cooperatives are hopeful to resume all of them by 2022.
The future of Colorado's communities shines through in its youth and it is crucial that tools and resources for higher education are provided to students. By working together as one unified voice, CREA's member co-ops are committed to enhancing and advancing the interests of their consumer-members, including the youngest members the co-ops serve. One day these young people will become the co-ops' greatest assets and their strongest leaders.
For more information on Youth Tour, camp and other youth programs, visit crea.coop.
*Statistics based on a survey sent out to all 22 Colorado electric cooperatives; 19 out of 22 participated in the survey and are represented in the data listed.
Sarah Smith is a freelance writer with a fondness for Colorado's electric co-ops and the rural areas they serve.
https://crea.coop/wp-content/uploads/2021/04/Industry-4-1.jpg
608
810
CREA Admin
https://crea.coop/wp-content/uploads/2021/12/Horz_FullColorSolidBlue.png
CREA Admin
2021-04-30 15:33:42
2021-04-30 15:33:42
Co-ops Support Future Leaders