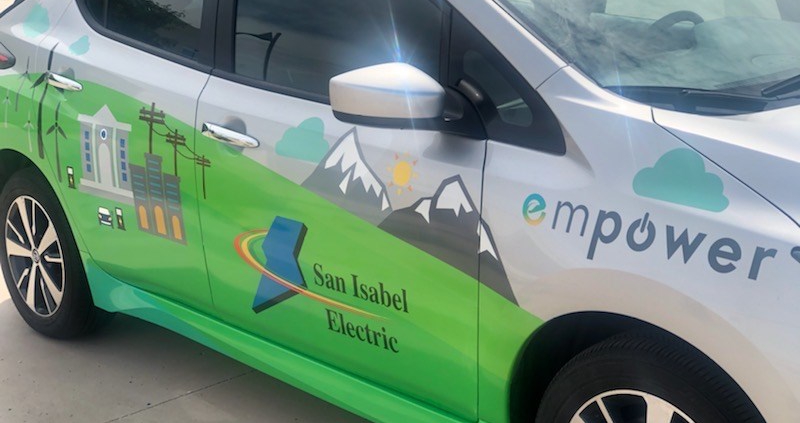 Colorado Co-op Works to Bring EVs to Low-Income Rural Areas
San Isabel Electric, headquartered in Pueblo West, joined the National Rural Electric Cooperative Association and 16 other electric cooperatives to apply for $8 million in federal grants to bring electric vehicles to low-income rural communities.
Most of the proposed co-op projects would install public EV charging stations at key locations such as low-income apartment complexes, medical facilities, parks and highway corridors, said Brian Sloboda, NRECA's director of consumer solutions.
"In some cases, these would be the first public chargers that anyone in the community has ever seen," he said.
The DOE will fund 50% of the cost of the projects, leaving co-ops and any community partners to pay the rest. The agency will announce a maximum of five winners at the end of the highly competitive process in October. The co-ops are competing as one unit, rather than as individual businesses, with NRECA as the project leader.
"I don't think you can find another team that represents such a diverse group of utilities, projects and communities and that meets the ambitious goals of the Department of Energy," Sloboda said.
Despite increasing interest in EV charging by for-profit companies, "few companies are building this infrastructure and trying to grow EVs in the rural areas except these non-profit, consumer-owned electric cooperatives," he said.
"It's a long-haul investment that's not going to pay off overnight," Sloboda said. "This is where we need the leadership from the DOE in recognizing the needs of these underserved rural communities. Without co-ops working with the DOE, we probably won't see rapid progress."
https://crea.coop/wp-content/uploads/2021/08/San-Isabel-Nissan-LEAF.jpg
600
800
CREA Admin
https://crea.coop/wp-content/uploads/2021/12/Horz_FullColorSolidBlue.png
CREA Admin
2021-08-24 12:19:02
2021-12-30 14:27:37
Colorado Co-op Works to Bring EVs to Low-Income Rural Areas