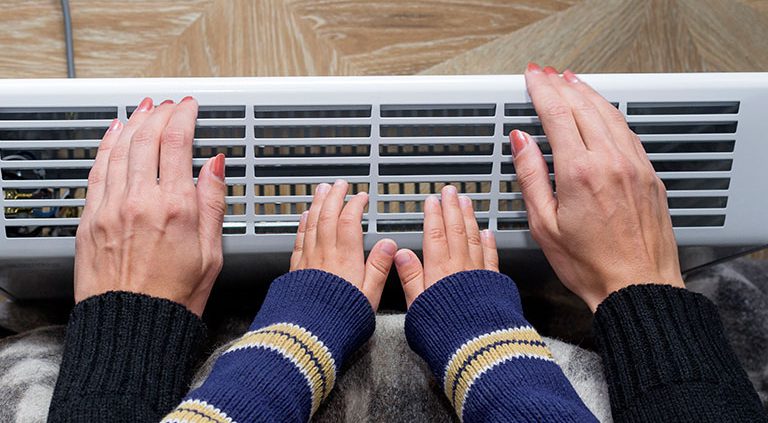 Co-op Communities Caring for Neighbors through Energy Program
Did you know that nearly one in four Colorado households can't afford to pay their home energy bills without skimping on other basic necessities like food or prescriptions? Fortunately, many of Colorado's electric cooperatives and other supporters make it possible for Energy Outreach Colorado to provide year-round energy bill payment assistance in all 64 Colorado counties for senior citizens, families with young children, veterans and individuals with special needs.
This year, EOC is providing nearly $7 million to help pay overdue home energy bills for low-income Coloradans. EOC distributes the funds through its statewide network of 95 community assistance partners that include senior support agencies, county human service offices, faith-based organizations and veteran support groups. These local partners accept energy assistance applications, determine eligibility and approve direct payments to utility or fuel companies to help struggling households catch up on their energy bills.
"Federally-funded programs for low-income Americans are increasingly at risk, so local nonprofits like Energy Outreach are more important than ever to support our most vulnerable neighbors and communities," EOC Executive Director Skip Arnold said. "When we can stabilize a family by making sure they have the basic necessities of heat and light, everyone in the community benefits."
A history of lending a hand
EOC was established in 1989 by state lawmakers who wanted to ensure that Coloradans could remain warm and safe in their homes, regardless of decreasing funding for federal programs such as the Low-Income Energy Assistance Program (LEAP). Since then, EOC has worked with community organizations, energy companies, policymakers and individual supporters to deliver nationally-recognized programs to help low-income Coloradans afford home energy. To date, EOC has invested more than $255 million in affordable energy programs for low-income Coloradans.
In addition to bill payment assistance, EOC manages programs to repair and replace nonworking home heating systems; manage weatherization projects to lower costs in single-family homes and apartments, affordable housing communities and nonprofit buildings; and educate residents about smart energy usage. EOC is also an active participant at local, state and national levels in the planning and implementation of affordable and equitable energy policies.
One Coloradan who was helped through EOC is disabled senior Linda D., a long-time resident of Silverton in San Juan County. Because of a severe lung condition, she needs oxygen and weekly home intravenous treatments. Last winter she was diagnosed with cancer and spent several months undergoing radiation therapy and traveling to consult with doctors in Denver and Durango. She couldn't afford to keep up with her home energy bill and was on the brink of losing her lights and heat, during which snowfall totals surpassed 200 inches. She was thankful and relieved when EOC paid the balance of her energy bill. Linda has since made a full recovery from the cancer.
"Without utilities I can't live," she said. "My biggest fear is that I won't be self-sufficient anymore and I'll have to move in with one of my kids and become a burden."
Co-op communities keep program healthy
To continue to do this important work and help Coloradans like Linda, EOC has a monthly donor program called HEAT HEROES, which enables caring Coloradans to easily make monthly contributions on their energy bill or credit card. The HEAT HEROES are 10,000 special supporters who provide nearly $1 million each year for neighbors facing dangerous living conditions as they struggle to afford home energy. Monthly HEAT HEROES provide consistent help to keep a neighbor in need safe at home.
EOC thanks Holy Cross Energy, CORE Electric Cooperative (formally Intermountain Rural Electric Association) and Poudre Valley Rural Electric Association for being corporate supporters. Thanks to generous matching support from CORE and Empire Electric Association, their members' donations to EOC are doubled to help more struggling neighbors in their own communities.
In addition, the Powering the Plains bicycle team sponsored by Touchstone Energy Cooperatives pedaled thousands of miles to ride on behalf of EOC during the past six Pedal the Plains bike tours. With continued support from rural electric association partners, Energy Outreach Colorado can help Coloradans remain warm and safe in their homes this winter.
You can become a HEAT HERO by making a warm-hearted monthly donation to EOC on your energy bill. For more information go to energyoutreach.org/monthly or call 303-226-5057. EOC has received 14 consecutive top ratings from Charity Navigator and is a Platinum-level participant of GuideStar.
For Information about energy bill payment assistance, go to energyoutreach.org/get-help or call toll-free 1-866-HEAT-HELP (1-866-432-8435).
https://crea.coop/wp-content/uploads/2017/11/Industry-EnergyOutreach.jpg
512
768
CREA Admin
https://crea.coop/wp-content/uploads/2021/12/Horz_FullColorSolidBlue.png
CREA Admin
2017-11-01 09:05:52
2021-08-30 13:21:05
Co-op Communities Caring for Neighbors through Energy Program